Thomas Doty – Storyteller
Sources – Native Archives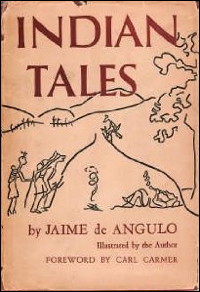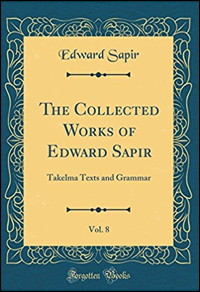 About the Sources
I have collected in this archives a selection of works on the native people of my homeland of southern Oregon and northern California, and a bit beyond. I have gone back to these again and again as source material for stories I have written and performed, and I share them here in the hope that they are used by teachers and students, storytellers and historians, anyone interested in accessing accurate information on native cultures.
In the Spirit of Sharing Stories,

---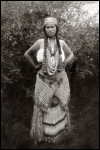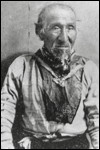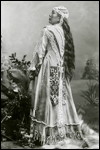 ---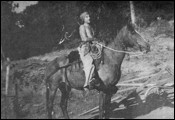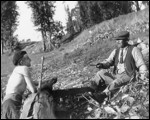 About the PDFs
The works below are print-friendly PDFs. Read them online, or download them. Some of the files are large, so please be patient while they load.
---
Additional Reading
Here are more works I believe accurately represent native people. Since most are not yet in the public domain, they are not available as free PDFs. However, many can be purchased in bookstores, online, or found in libraries.
Baker Pilgrim, Agnes

Grandma Says: Wake Up World!, 2016
Bakken, Lavola J.

Land of the North Umpquas, 1973
Barker, M. A. R.

Klamath Dictionary, 1963
Klamath Texts, 1963
Beckham, Stephen Dow

The Indians of Western Oregon: This Land Was Theirs, 1977
Requiem for a People: The Rogue Indians and the Frontiersman, 1971
Bell, Maureen

Karuk: The Upriver People, 1991
Bettis, Greg

Indian Rock Art Designs from Oregon, Washington, Arizona and Utah, 1987
Indian Rock Art of the Lower Deschutes River, 1986
Buan, Carolyn M. & Richard Lewis / Laura Berg (Editors)

The First Oregonians: An Illustrated Collection of Essays on Traditional Lifeways, Federal-Indian Relations, and the State's Native People Today, First Edition, 1991
The First Oregonians, Second Edition, 2007
Cressman, L. S.

The Sandal and the Cave: The Indians of Oregon, 1962
de Angulo, Gui

The Old Coyote of Big Sur: The Life of Jaime de Angulo, 1995
de Angulo, Jaime

Coyote's Bones, 1974
Indians in Overalls, 1950
Indian Tales, 1953
Old Time Stories

Volume 1: Shabegok, 1976
Volume 2: How the World Was Made, 1976
Grant, Campbell

Rock Art of the American Indian, 1967
Hill, Beth and Ray

Indian Petroglyphs of the Pacific Northwest, 1974
Howe, Carrol B.

Ancient Modocs of California and Oregon, 1979
Ancient Tribes of the Klamath Country, 1968
Hymes, Dell

In Vain I Tried to Tell You: Essays in Native American Ethnopoetics, 1981
James, Cheewa

Modoc: The Tribe That Wouldn't Die, 2008
Keyser, James D.

Indian Rock Art of the Columbia Plateau, 1992
Pictographs of the High Cascades: Rock Art of Western Oregon, 2005
Kroeber, A. L. & E. W. Gifford
Kroeber, Karl (Editor)

Traditional Literatures of the American Indian: Texts and Interpretations, 1981
Lake, Robert G., Jr.

Chilula: People from the Ancient Redwoods, 1982
Lang, Julian

Ararpíkva, Creation Stories of the People: Traditional Karuk Indian Literature from Northwestern California, 1994
Lopez, Barry

The Rediscovery of North Amerrica, 1990
Martineau, LaVan

The Rocks Begin to Speak, 1973
Masson, Marcelle

A Bag of Bones: Legends of the Wintu Indians, 1966
Murray, Keith A.

The Modocs and Their War, 1959
Nelson, Byron, Jr.

Our Home Forever: The Hupa Indians of Northern California, 1988
Pearson, Clara, Elizabeth Derr Jacobs & Melville Jacobs

Nehalem Tillamook Tales, 1934
Ramsey, Jarold

Coyote Was Going There: Indian Literature of the Oregon Country, 1977
Reading the Fire: Essays in the Traditional Literatures of the Far West, 1983
Ray, Verne F.

Primitive Pragmatists: The Modoc Indians of Northern California, 1963
Renfro, Elizabeth

The Shasta Indians of California and Their Neighbors, 1992
St. Clair, Henry H.

Takelma Vocabulary & Myths, Unpublished Manuscript, 1903-1904
Schulz, Paul E.

Indians of Lassen Volcanic Park and Vicinity, 1954
Schwartz, E. A.

The Rogue River Indian War and Its Aftermath, 1850-1980, 1997
Schelling, Andrew

Tracks Along the Left Coast: Jaime de Angulo & Pacific Coast Culture, 2017
Simms, Laura

The Bone Man: A Native American Modoc Tale, 1997
Moon and Otter and Frog, 1995
Spott, Robert & A. L. Kroeber
Stern, Theodore

The Klamath Tribe: A People and Their Reservation, 1966
Swartz, B. K.

Klamath Basin Petroglyphs, 1978
Thompson, Lucy

To the American Indian: Reminiscences of a Yurok Woman, 1916 & 1991
Warhus, Mark

Another America: Native American Maps and the History of Our Land, 1997
Wilkinson, Charles

The People are Dancing Again: The History of the Siletz Tribe of Western Oregon, 2010
Woiche, Istet & C. Hart Merriam

Annikadel: The History of the Universe as Told by the Achumawi Indians of California, 1928
Wright, Jan

Oregon Outcast: John Beeson's Struggle for Justice for the Indians 1853-1889, 2018
York, Annie, Richard Daly, Chris Arnett

They Write Their Dreams Forever: Rock Writings in the Stein River Valley of British Columbia, 1993
Zucker, Jeff, Kay Hummel & Bob Hogfoss

Oregon Indians: Culture, History & Current Affairs: An Atlas & Introduction, 1983
---