Thomas Doty – Storyteller
Staging Requirements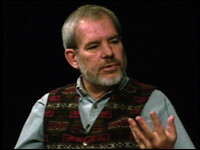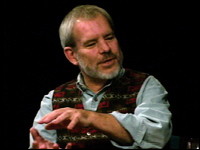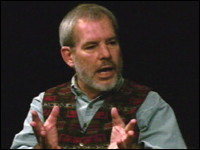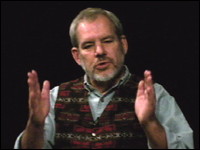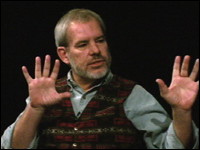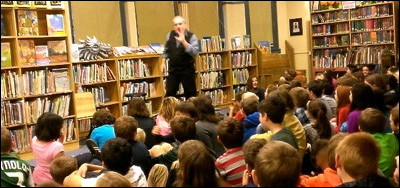 ---
For All Performance Venues
Please provide a quiet space free of distractions and disruptions. Doty requires a minimum 10' x 10' performance space. The Stories the Rock People Tell performance requires a large whiteboard for drawing symbols.
Ask audience members to silence their cell phones and put them away out of sight.
To maintain the integrity of the storytelling experience and out of respect for the traditional stories, do not photograph, video or audio record Doty's performances. Photos are permitted during the question/answer time following a performance.
Thomas Doty rarely uses a microphone. Contact Doty if you have questions. If a mic is needed, provide a wireless lapel mic. No headsets, handheld mics or mics on stands, please.
---
For Schools
In addition to the requirements listed above, the following requirements apply to performances in schools....
Performances are 45-60 minutes long for a maximum of 150 students, with smaller groups for younger students. There's some wiggle-room here, and in some circumstances, these guidelines can vary. Keep in mind that small groups help maintain the intimacy that is at the heart of native storytelling. Contact Thomas Doty and he will work with you to create a schedule that is just right for your students.
Appoint a host to introduce Thomas Doty, and remind students that there will be no breaks during the storytelling. Give students a bathroom and water break before coming to a performance.
Seat students on the floor, on benches or in chairs. No bleachers, please.
Close the storytelling room to other activities during Doty's performance. Post a "Do Not Enter" sign at each entrance to the storytelling room to ensure that Doty's performance will not be disrupted. Here's a sign you can use: Print-Friendly PDF.
Allow Thomas Doty to handle discipline issues that may arise. These are extremely rare. If Doty needs help, he'll ask teachers for assistance.
Teachers, leave cell phones, laptops, tablets, and any reading or grading work, back in the classroom. Sit with your students and enjoy the stories.
---