Thomas Doty – Storyteller
Bibliography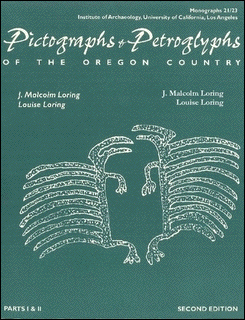 Here's a selection of books on rock writings, native maps and Indian sign language. Some of the books are available as print-friendly PDFs on this website. Just click on a link.
Bettis, Greg

Indian Rock Art Designs from Oregon, Washington, Arizona and Utah, 1987
Indian Rock Art of the Lower Deschutes River, 1986
Grant, Campbell

Rock Art of the American Indian, 1967
Hill, Beth and Ray

Indian Petroglyphs of the Pacific Northwest, 1974
Keyser, James D.

Indian Rock Art of the Columbia Plateau, 1992
Pictographs of the High Cascades: Rock Art of Western Oregon, 2005
Lee, Georgia & William D. Hyder
Loring, J. Malcom & Louise
Martineau, LaVan

The Rocks Begin to Speak, 1973.
Swartz, B. K.

Klamath Basin Petroglyphs, 1978
Warhus, Mark

Another America: Native American Maps and the History of Our Land, 1997
York, Annie, Richard Daly & Chris Arnett

They Write Their Dreams on the Rock Forever: Rock Writings in the Stein River Valley of British Columbia, 1993
---