Thomas Doty – Storyteller
What's Happening!
Where I'm At, What I'm Up To
Springtime is here! I am learning new stories, working on special projects, and sharing native stories. Most mornings, I walk among the wildflowers in my neighborhood woods, and every so often I venture out to visit native sites, sauntering in the sunlight, and then I burrow back into my world of words.
In the Spirit of Sharing Stories,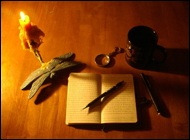 Native Storyteller in Residence
---